News
Revised Town Bus Timetable Effective 20th July 2020
Bathurst Buslines would like to advise customers of a revised Bathurst Town Bus Timetable that will be effective Monday the 20th July 2020.
The revised timetable will include:-
Some revised departure times
Some additional morning services to meet the Bullet Train 2.0
Some additional evening services to meet the Bullet Train 2.0 (except Wednesdays)
Additional later services Monday to Friday evenings
Additional later services Saturday afternoons
Please obtain your copy of the new timetable from the driver or contact our office on 02 6331 2744.
Click here to view a copy of the revised timetable
Route 599 - New Trial Service - Trunkey Creek to Bathurst
The new Trial Service will operate from Trunkey Creek to Bathurst and back every Wednesday from 24th June 2020.
Return service every Wednesday (excludes Public Holidays)
Discounted fares for children and concession card holders
Space for shopping and prams
Connect at Bathurst with NSW TrainLink services to Sydney and Dubbo
For more information or to Book your trip please contact Bathurst Buslines directly by calling (02) 6331 2744.
Bus Service Information for Students Returning to Schools
STUDENTS RETURNING TO SCHOOLS FROM 11th MAY
Bathurst Buslines will be delivering bus services in accordance with Transport for NSW COVID-19 Precautions for Public Transport Services advice, issued on 7th May 2020. This advice has been developed with regard to Safe Work Australia's guidance for Public Transport.
Specifically in regard to school students and school services the following information is important;
Social distancing does not apply to dedicated school services
No school student will be left at a bus stop
Further, Bathurst Buslines will be encouraging social distancing on buses where patronage levels permit. The seats immediately behind the driver and adjacent to the driver will be isolated to minimise contact between the driver and passengers.
Additional cleaning has been introduced on buses since the outbreak of COVID-19. The additional measures include;
Additional cleaning of all touch points including hand holds, stanchions, bell pushes and seat top rails prior to commencement of all shifts both in the morning and afternoon, with hospital grade disinfectant.
Drivers will be carrying out additional cleaning during any layover.
Bathurst Buslines will continue to monitor processes and practices as students return in increased numbers. All advice from TfNSW will be strictly adhered to.
Please contact the office on 02 6331 2744 if you require any further information.
Information and advice on the Novel Coronavirus (COVID-19)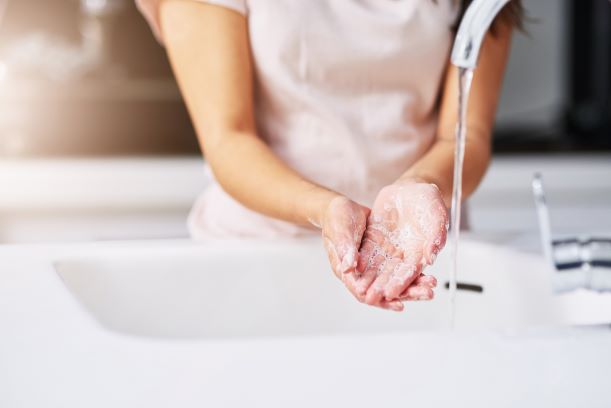 Bathurst Buslines wishes to advise our customers that ALL School and Regular Route Bus Services are currently operating as normal.
Transport for NSW has been working closely with NSW Health and other Government Agencies to address the challenge of coronavirus (COVID-19) and support the containment efforts. Our priority is the safety of our customers and staff and the continuity of services to provide the public with access to vital goods and services.
Based on current information received from Transport for NSW, Buslines Group have implemented the following measures and actions across our operations:-
In addition to our regular cleaning regime we will increase the cleaning of internal areas on the buses on a daily basis before the commencement of shifts (twice each day) and this will be done with Hospital Grade Disinfectant.
Regular cleaning of the steering wheel, other driver controls and the driver's area in general.
Additional cleaning will also be carried out in the shared areas of the depot and office environment.
Handling of cash is a necessary requirement of our business and drivers have been informed about being conscious of not transferring any contamination to the eyes or mouth. We have made gloves available to drivers, if preferred, when driving or cleaning.
Buslines Group will continue to monitor information and advice received from Transport for NSW and NSW Health.
How to protect yourself and others
Practising good hand hygiene by washing your hands frequently is crucial and this will protect you, fellow commuters and our staff.
Advice from Transport NSW and NSW Health:-
Clean your hands with soap and water, or hand sanitiser.
Cover your nose and mouth when you cough or sneeze.
Avoid close contact with anyone with cold or flu-like symptoms
We encourage any individual that feels ill to avoid travel
In addition Buslines Group would also like to encourage our passengers in the interest of ongoing health of our bus drivers to:-
observe the recommended 'social distancing' protocols and leave a 1.5 metre buffer zone from drivers where possible. A "leave this seat vacated" notice has been placed on buses.
tender the correct fare when boarding the bus.
Keep up-to-date with the latest information and advice about novel coronavirus (COVID-19) at nsw.gov.au
New Bus Fares Effective 1 January 2020
In line with the Independent Pricing and Regulatory Tribunal (IPART), Transport for NSW have authorised changes to the bus fares provided by Rural and Regional Bus Operators in NSW which will be effective from 1 January 2020.
In Summary for 2020
No change to the Regional Excursion Daily (RED) of $2.50
No change to 1 to 2 Section Single Trip Adult fare (Fare Band 1) of $2.40 and the Child/Concession Fare of $1.20
3 to 6 Section Single Trip Adult fare will increase to $3.60 and the Child/Concession Fare will increase to $1.80
7 to 15 Section Single Trip Adult fare will increase to $5.10
No change to the 7 to 15 Section Child/Concession Fare of $2.50
Those passengers travelling 16+ sections (Fare Bands 4-10) will have an increase from the current capped fare of $7.40 to the new capped fare of $7.60 and the Child/Concession Fare will increase to $3.80 this applies to Single Trip Fares Only
Daily ticket fares will also increase which will allow unlimited daily travel. The correct daily ticket value must be purchased for the longest single leg of travel