News
School Bus Passes 2020
The 2020 School Bus Pass for those students who are deemed eligible by Transport for NSW for free travel will be mailed to the student's postal address.
Most passes will be received between the 24th January and the 31st January 2020.
If the student does not receive their school bus pass by the 3rd February 2020 then please do not hesitate to contact our office.
A grace period is allowed at the start of the school year to enable sufficient time for students to be issued with their school bus pass. During this time drivers will not require students to show a pass and students may still travel, however we do require passes to be shown once the school bus pass has been received.
To travel free during the grace period school students must be in school uniform or be able to provide evidence (such as a school ID or school books) they are travelling to or from school.
New Applications
You will need to submit a new application online with Transport for NSW if you are:
applying for a school free travel pass for the first time
requesting an additional pass as a result of a new shared parental responsibility situation (e.g. joint custody).
If you are submitting an online application please ensure you have a valid email address.
Please note applications will require online verification by the School before being approved.
Updating Details
You will need to re-apply or update your details if the student had a free school travel pass and:
The student is changing school or campus
The student has changed address
The student has repeated a year
You've received an expiry notification
Applications must be completed by the student's parent or legal guardian if the student is aged under 16 years. Students 16 years and over can complete the application form themselves. Free school travel passes are subject to eligibility criteria set by Transport for NSW.
Links to the Transport for NSW online forms are also available from the home page on this website.
Unsuccessful Applications
Students who are not eligible for a free school travel pass as determined by Transport for NSW can:
purchase a School Term Bus Pass from Bathurst Buslines
purchase child fare tickets when boarding the bus
request a review from Transport for NSW. You can request a review online. Once you have completed your initial SSTS application you will receive confirmation whether your application has been sucessful. If your application was unsuccessful and you feel that one of the special circumstances apply to you, you can request a review by clicking on the 'Request a review' link in your application status screen. Alternatively, you can request a review via the Transport for NSW SSTS Website, using your application ID.
Discounted Term Passes are available for all non-eligible students from our office. These passes can be purchased over the phone, by visiting us in the depot or by emailing, posting or faxing us the Term Pass Application Form
New Bus Fares Effective 1 January 2020
In line with the Independent Pricing and Regulatory Tribunal (IPART), Transport for NSW have authorised changes to the bus fares provided by Rural and Regional Bus Operators in NSW which will be effective from 1 January 2020.
In Summary for 2020
No change to the Regional Excursion Daily (RED) of $2.50
No change to 1 to 2 Section Single Trip Adult fare (Fare Band 1) of $2.40 and the Child/Concession Fare of $1.20
3 to 6 Section Single Trip Adult fare will increase to $3.60 and the Child/Concession Fare will increase to $1.80
7 to 15 Section Single Trip Adult fare will increase to $5.10
No change to the 7 to 15 Section Child/Concession Fare of $2.50
Those passengers travelling 16+ sections (Fare Bands 4-10) will have an increase from the current capped fare of $7.40 to the new capped fare of $7.60 and the Child/Concession Fare will increase to $3.80 this applies to Single Trip Fares Only
Daily ticket fares will also increase which will allow unlimited daily travel. The correct daily ticket value must be purchased for the longest single leg of travel
Liqui-Moly Bathurst 12 Hour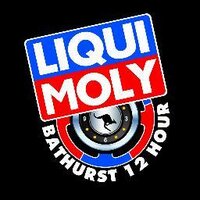 Bathurst Buslines will be operating an extensive network of buses to cater for the patrons attending the Liqui-Moly Bathurst 12 Hour.
FRIDAY 31 JANUARY TO SUNDAY 2 FEBRUARY 2020
Services will operate from most areas of Bathurst to Mount Panorama Race Track.
Route 771T - Bathurst CBD to Mountain
Route 772T - Kelso, Bathurst CBD & Charlotte St to Mountain
Route 773T - Town Motel Accommodation to Mountain
We will also operate continual Shuttle Services from Harris Park at bottom of Mountain to Reid Park at the top of Mountain each day- return tickets available from Ticket Booth at bottom of Mountain in Merchandise area.
For further information please contact Bathurst Buslines 6331 2744 or This email address is being protected from spambots. You need JavaScript enabled to view it.