Buslines Group Reflect Reconciliation Action Plan
Buslines Group is proud to share its Reflect Reconciliation Action Plan (RAP) in partnership with Reconciliation Australia. While we've always strived to foster a respectful, inclusive workplace culture, we recognise that we have a part to play in nurturing relationships with our staff and our customers who are Aboriginal and Torres Strait Islander people. To do this meaningfully, we must commit to taking real steps towards a positive reconciliation process.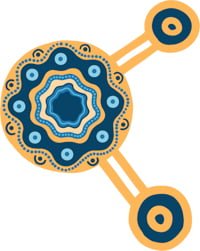 This Reflect RAP is the first step of our journey. It outlines our intention to set out a more formal plan to support inclusion and reconciliation and develop our relationships with Aboriginal and Torres Strait Islander stakeholders.
Message from Adam D'Apuzzo, Co Ceo (RAP champion)
"We're looking forward to the process of developing our RAP. As a proud family-owned, Australian company, we're determined to play our part. We want to show respect to our customers and the communities we operate in. To provide more opportunities for Aboriginal and Torres Strait Islander Peoples. To contribute in a meaningful way to the reconciliation process.
By building a more inclusive culture for our staff and customers, we're determined to help build a more inclusive, equitable Australia."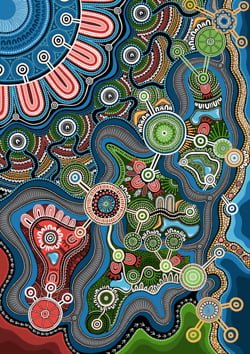 Buslines Group commissioned an artwork by Amy Allerton, Contemporary Aboriginal Artist of the Gumaynggirr, Bundjalung and Gamilaroi nations. Our artwork, "Connecting Along the Journey"
tells the story of Buslines' relationships with the individuals, communities and Country across New South Wales, as they connect along their journeys. The communities in the Buslines Group network, from dusty plains to mountains and coastlines, are represented in the story and are all connected together by the many paths we take along our journeys.
Connections are at the forefront of this story; the people who make up Buslines Group are connected to the unique communities in the Buslines network, and those connections ripple out to surrounding communities and beyond. They are not only connected to the local Elders, businesses, families and Aboriginal land in each community, but they are an essential part of ensuring that everyone is supported and cared for as they embark on their journey, no matter what their journey looks like.